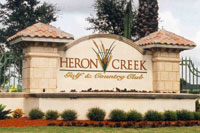 We're very happy that you stopped by ... and hope that you'll decide to stay for a very long time.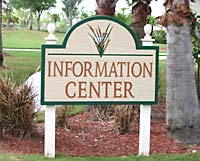 on your visit to the Heron Creek Golf & Country Club should be the Information Center, conveniently located at 3401 South Sumter Boulevard in North Port. It's the building to the right of the gated entry to Heron Creek. We're open every day of the year, except for a few major holidays.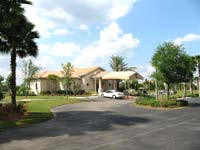 everything you need to know about Heron Creek and the North Port area … the Master Plan, the Community, the Neighborhoods, the natural surroundings, the Golf Course, Clubhouse and amenities.


The Information Center is always available to answer any questions.